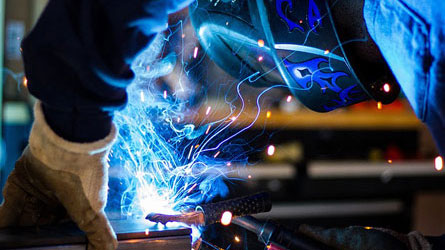 Professional indemnity insurance for boilermakers
Having professional indemnity insurance is deemed vital for all businesses that give advice or offer professional services to other businesses. It covers you in the event that you give out faulty advice that causes financial loss to a client. PI insurance, as it's also know, can be standalone coverage or added in combination with another policy. Here at Tradesman Insurance 4u, we offer between £250,000 and £5 million in professional indemnity coverage, helping greatly limit any risk to your business.
Public liability insurance for boilermakers
The core of a boilermakers insurance policy will normally be public liability insurance, it's an often vital cover for yours and most other trades, as it can protect you if someone is injured or their property is damaged due to your business. Tradesman Insurance 4u offers between £1 million and £10 million in public liability cover at hugely competitive prices, to protect you against any related costs incurred.
Employers' liability insurance
As a business owner with employees, you are required by law to also have employers' liability insurance, which is designed to cover for claims from employees who have experienced accidents, suffered from injuries, or have fallen seriously ill as a direct result of working for your company. This is even more important for high-risk jobs such as in construction and other industrial-related trades.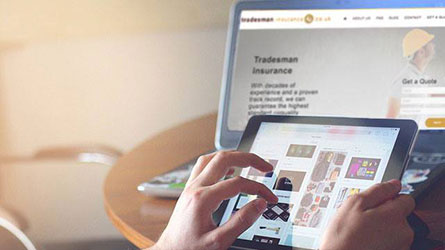 Ensure you get the coverage you need
When choosing what type or even types of liability insurance you will take, make sure you read all documentation carefully before you sign on the dotted line.
Make sure you choose the right limit of indemnity that won't leave you or your business at risk.
Make sure you have an accurate replacement value of tools and property, so that you can adequately replace your vital equipment that earns you your living, should something happen
If you engage people in employment, even in your own residence, you are legally mandated to take out employer's liability insurance. if you fail to do so, you could pay heavy fines.
Whether it's a legal requirement or not, ensure you get the right types of insurance to protect what matters most, your business.
What types of cover can I get?
From public liability insurance to employers' liability, professional indemnity to additional tool cover and personal accident cover, we offer a wide range of insurance options to protect you and your business, find out more by heading to our insurance cover types section. If you still have more questions, head to our business insurance FAQs section or give us a call and one of our advisors will be happy to help.