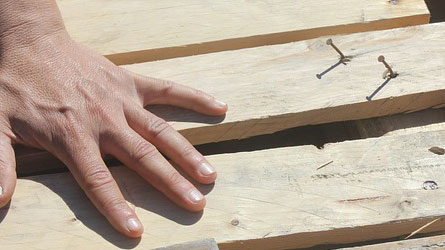 Professional indemnity insurance for carpenters
Having professional indemnity insurance is deemed vital for all businesses that give advice or offer professional services to other businesses. It covers you in the event that you give out faulty advice that causes financial loss to a client. You can avail of the professional indemnity insurance as standalone coverage or in combination with another policy. Here at Tradesman Insurance 4U, we can offer between £50,000 and 5 million pounds in professional indemnity coverage.
Personal accident insurance for carpenters
Personal accident insurance will cover you against any serious injury you might suffer during the course of your work - or even at home, paying out for the likes of lost income and medical costs. You should consider this cover if you would struggle to make ends meet if left unable to work, following an accident.
Another important consideration is any specialist tools or equipment you have, such as power tools or a laptop. Our tool cover insurance will help take care of the day to day risks, letting you get on with the job in hand.